7 best 1080P Monitors Under $300 in 2023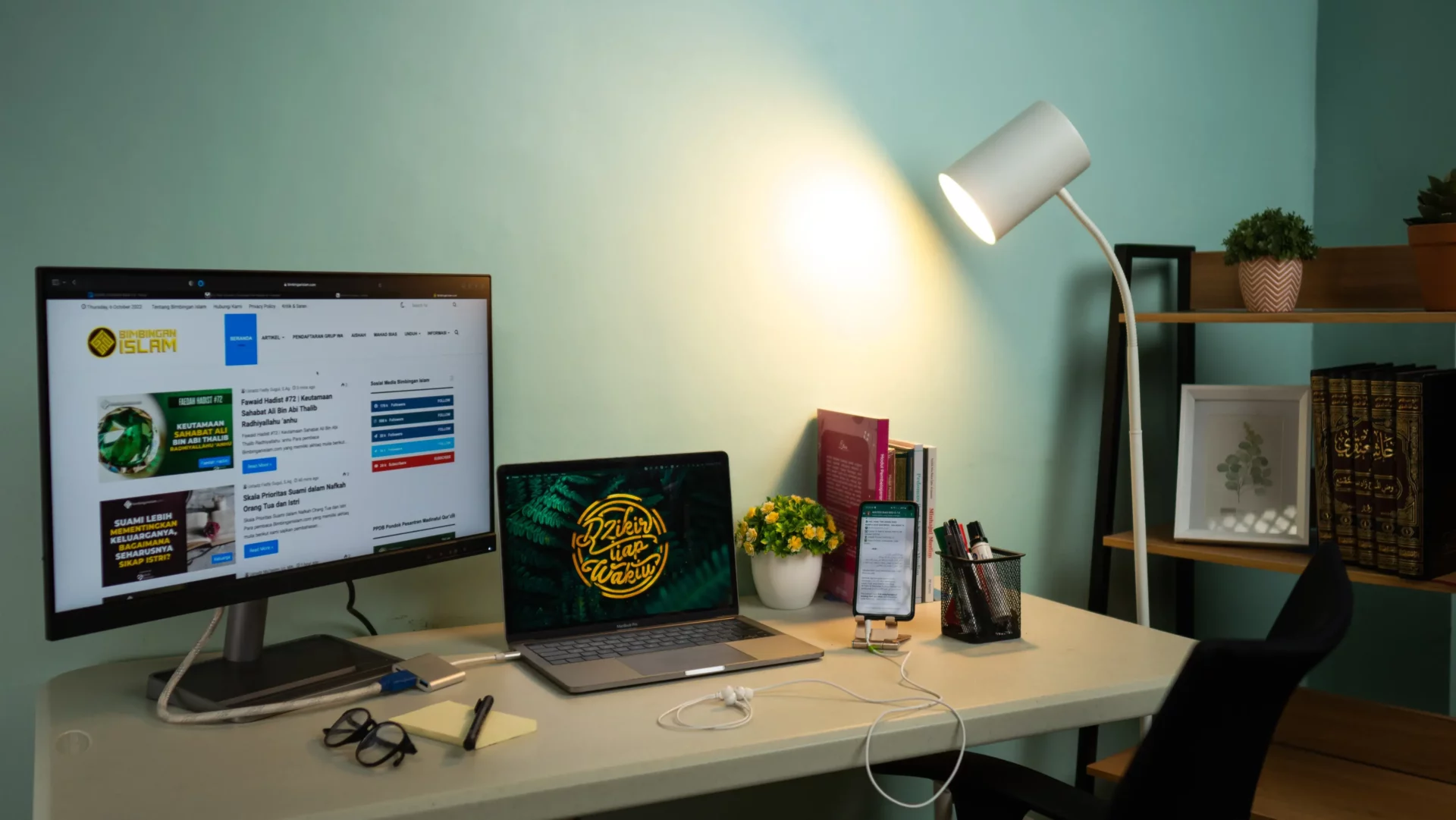 "Disclosure: This post contains affiliate links. If you click one and make a purchase, we earn a small commission at no extra cost to you. It helps support the site so we can continue to offer great content to you!". Here's how it works.
Have you ever been confused between 1440P and 1080P? Nowadays, we are so used to multitasking that it requires fast processing and response. So, whether you're a creative professional looking for a multitasking monitor or a gamer seeking a smooth experience, 1080P monitors have something to offer.
Although the FPS depends on many other factors, resolution and display technology also matter. Most people prefer 1080P over different resolutions because it needs fewer pixels and works fast.
You might think you'll have to compromise on some features to get 1080P monitors in an affordable range. No, it is not like that. We've curated a selection of the best options in the 1080P monitor market for gaming, casual use, and other competitive tasks, and all options are under $300. So, let's explore them together.
List of 7 best 1080P Monitors Under $300 in 2023
Quick Over: 7 best 1080P Monitors Under $300 in 2023
Detailed Review
1. LG 32GN550-B
Review
The LG 32GN650-B is commendable due to its spacious 32-inch 1080p screen. It caters to both multitasking and immersive gaming needs. Gamers will appreciate its low input lag for responsive gameplay and swift response times, ensuring smooth motion. Notably, it boasts gamer-centric features such as a 165Hz refresh rate, variable refresh rate (VRR) support, and on-screen crosshairs. Equipped with a VA panel, it delivers a high-contrast ratio, rendering deep blacks for optimal dark gaming environments. However, its viewing angles are limited, resulting in washed-out images from the sides.
The monitor offers decent brightness and effective reflection handling, making it well-suited for moderately lit rooms. It also supports HDR, although its brightness might not suffice for a fully immersive HDR experience. Regrettably, its ergonomics leave room for improvement, with noticeable wobbling when adjusted to its highest elevation setting.
2. Samsung Odyssey G3 32″
Review
Samsung Odyssey has a straightforward navigation. On the positive side, the gaming experience at 1080p and 165Hz has been nothing short of amazing. To fully appreciate this, it's essential to have a capable video card supporting both the resolution and frame rate. Matching in-game resolution settings with the monitor's settings is also advisable for optimal results. One minor drawback is the presence of some glare when the screen is off, even in a dimly lit room.
The base occupies a significant amount of desk space. If your desk is on the smaller side, a wall or desk monitor mount. The monitor lacks a height adjustment feature, but you'll not face any problems because of it. The tilt area is quite tight, so bending can be challenging. It might get damaged if too much force is applied. However, with some patience and steady pressure, you can adjust it.
Note: Not all buyers face this problem.
3. Nitro by Acer 27″ Full HD
Review
The Acer Nitro Pbmiiprx stands out as an impressive budget-friendly gaming monitor. Its exceptional performance leads to a seamless, highly responsive gaming experience due to its low input lag, rapid response time, and speedy 165Hz refresh rate. It features a VA panel with wide viewing angles and excellent ergonomics, including a curved screen, making it a perfect choice for content sharing and cooperative gaming. Native FreeSync support and G-SYNC compatibility work together to minimize screen tearing.
The 27-inch screen is generally sufficient for most gamers. It might feel cramped for productivity tasks, especially if you prefer working with multiple windows open side by side. However, it's important to note that it comes with a low contrast ratio, which can result in blacks appearing more greyish, particularly in dark room settings. Additionally, its HDR capabilities are limited, as it cannot display a wide color gamut and lacks the brightness necessary to make highlights stand out as intended.
4. BenQ Mobiuz EX2710S
Review
The EX2710S boasts a notable high refresh rate of 165Hz, complemented by support for variable refresh rate technology. It offers variable refresh rate functionality (AMD FreeSync Premium) to combat screen tearing effectively. Surprisingly, the audio quality delivered by its dual 2.5W speakers is beyond expectations, primarily when the Cinema audio mode was engaged. The monitor impressively features audio presets, including Cinema, Pop/Live, and Game, tailored to the specific content you're enjoying.
The BenQ Mobiuz EX2710S maintains the consistent design aesthetic found in other monitors within its series. Predominantly constructed from plastic, it combines a silver and black color palette. Assembly is a breeze, with the legs, stand, and monitor effortlessly coming together in less than two minutes. The stand is thoughtfully equipped with tilt, swivel, and height adjustment options. While the height adjustment is practical, it may fall short for taller individuals requiring a desk riser for additional elevation. Notably, this monitor lacks rotation capability so it could be better for vertical usage. The build quality appears robust, ensuring the monitor remains sturdily in place.
5. ASUS VA27EHE
Review
The ASUS VA27EHE is a monitor worth considering, especially given its current pricing. While it may not offer the same level of sharpness as a 24-inch 1080p display, the 27-inch screen with 1080p resolution is still quite decent for most everyday tasks. It's not designed for professional-level precision, but it holds its own value in its category. Asus VA27EHE also has an IPS panel for good viewing angles and crisp images. It is also best for the eye as it has built-in eyecare technology.
This monitor covers 99% of the sRGB color gamut and supports 8-bit color with 16 million colors, which, while not up to par for professional media editing, should be more than adequate for regular use. And with a 75Hz refresh rate, it aligns with the current trends in monitors. It has a 5ms GTG response time. It has a camera, but too high and doesn't have any tilt so one needs to sit high up on something.
There are better options for serious gamers, but it does the job for everyday computing. Motion blur is minimal and hardly noticeable in typical usage.
6. Sceptre C305B-FUN200
Review
The Sceptre 30-inch Curved Gaming Monitor boasts an exquisite design that's hard to overlook. The curved display enhances immersion and adds a touch of modern elegance with its slim bezels. The build quality is commendable, featuring a sturdy stand and a premium finish that exudes durability. The 2560×1080 resolution and high refresh rate deliver breathtaking visuals and exceptionally smooth gameplay. The curved screen wraps around your field of vision. The colors are vibrant, and the monitor's excellent contrast ratio ensures deep blacks.
When it comes to gaming, this monitor is a powerhouse. Its high refresh rate and rapid response time eliminate motion blur and ghosting. The addition of FreeSync technology reduces tearing and stuttering. The range of ports available on this monitor is impressive, including HDMI, DisplayPort, and a convenient USB hub for connecting peripherals.
Considering the impressive features and performance it offers, the Sceptre 30-inch Curved Monitor provides outstanding value for its price point. It delivers a high-quality gaming experience without straining your budget, making it a smart investment for casual and competitive gamers.
7. LG 29WP60G-B
Review
The intuitive interface and straightforward controls made customization a walk in the park. You can customize it in just a few minutes. It's a hassle-free experience that tailors the monitor to your preferences. The ultrawide screen offers a panoramic view that's perfect for multitasking. The colors are vibrant, and the level of clarity is remarkable. The visual experience is incredibly immersive and thoroughly enjoyable.
The monitor is aesthetically pleasing and occupies minimal desk space, adding a touch of elegance to your setup. The added screen and aspect ratio of 21:9 has had a substantial impact on productivity. You can have multiple windows open side by side, making it effortless to manage tasks, conduct research, and collaborate on projects. It's like having two monitors in one.
For gamers, this monitor is a dream come true. The fast refresh rate of 75Hz and minimal input lag ensure a buttery-smooth and ultra-responsive gaming experience. It's an excellent choice for gamers seeking an edge in their gameplay.
Conclusion
Based on the above reviews, you can select and buy any monitor that fits your budget. The performance is guaranteed. To decide which one to choose, you can see each monitor's unique selling point or the best feature. We have also done it for you!