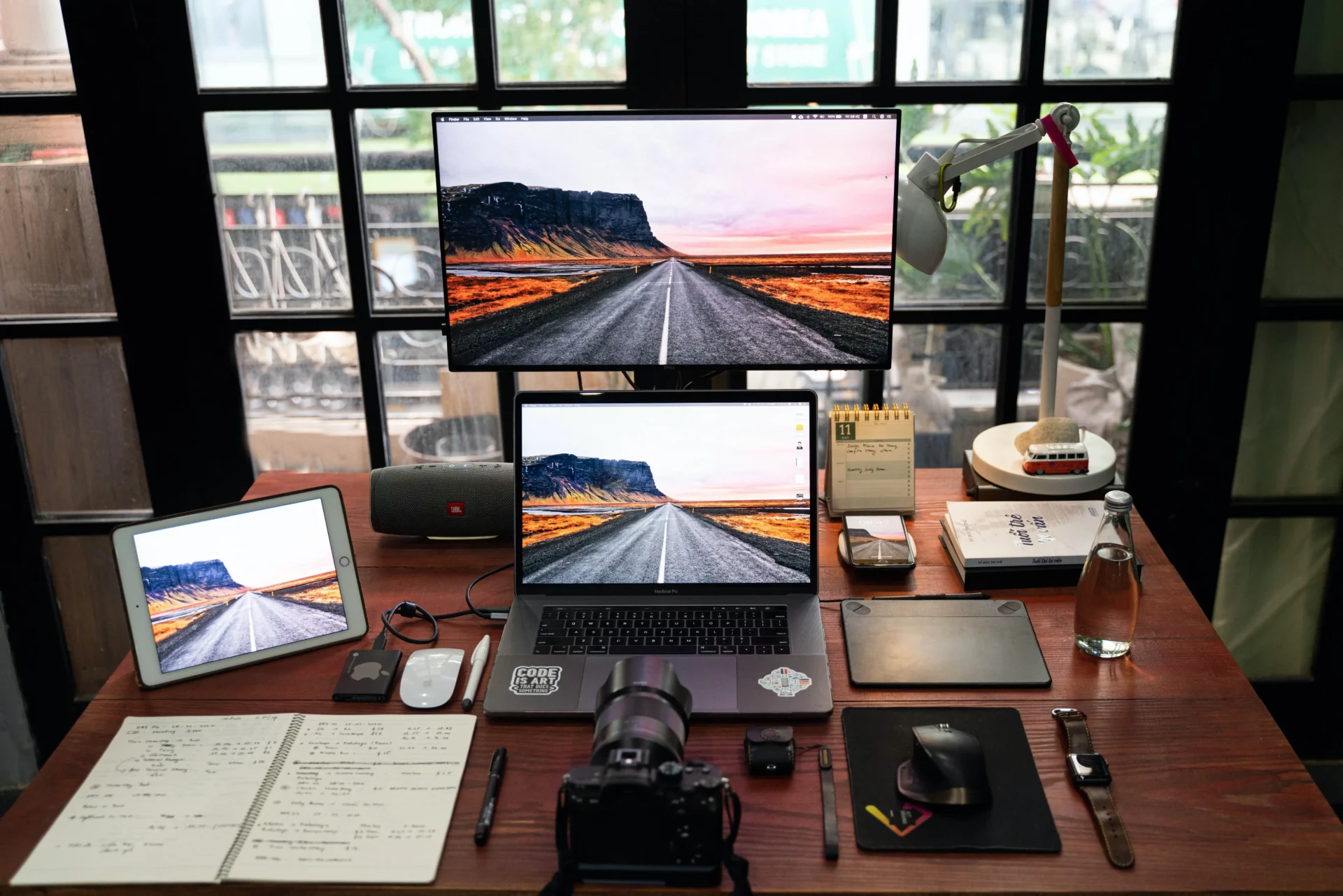 "Disclosure: This post contains affiliate links. If you click one and make a purchase, we earn a small commission at no extra cost to you. It helps support the site so we can continue to offer great content to you!". Here's how it works.
Are you looking for the best 32-inch monitors for work? If so, you are at the right place. We are going to provide you with a list of top-notch monitors. Whether you're working, gaming, or just surfing, investing in one of the top computer monitors is an ideal way to improve your PC experience.
Even though most monitors, including those made for gaming, are adequate for work, others offer added functions made especially for offices. Different people have different preferences according to their needs. However, a monitor with unique features like a USB hub and 4k resolution is the finest for office or home-based work.
We have done a lot of research to find the best monitors for work and below is the list of our top recommendations. So, let's get started.
Preference List
Best Multi-Tasking Monitor: SAMSUNG UJ59 Series
Best Premium Monitor: BenQ EW3270U
Best Color-Calibrated Monitor: LG QHD 32QN600-B Monitor
Best Monitor for Group work: ViewSonic (VX3276-MHD) Monitor
Best Budget Monitor: LG 32ML600M-B Monitor
List of the Best 32 inch Monitors for Work
Features Comparison Table
What to Look for while Buying Monitors for Work?
Although there are many things to look for while buying a monitor for work, below are some important things that you must check before purchasing a monitor.
Size of Monitor
The size of the monitor is the most essential thing to consider before opting for a monitor. For this, determine the ideal size for your workspace and the distance between you and the monitor. You must make sure that your desk has enough room for a larger monitor. Popular sizes include 24 inches, 27 inches, and 32 inches.
Resolution
Higher resolutions provide clearer images and more screen space. Full HD (1920×1080), Quad HD (2560×1440), and Ultra HD or 4K (3840×2160) are common resolutions. Pick a resolution that is compatible with your needs and your graphics card's capabilities.
Type of Panel
There are three common types of panels; IPS (In-Plane Switching), TN (Twisted Nematic), and VA (Vertical Alignment). IPS offers excellent color reproduction and wide viewing angles, ideal for design, photo editing, and general productivity work.  TN is known for its fast response times, making them suitable for gaming. While the VA panel offers better contrast ratios and deeper blacks compared to IPS, making them a good choice for media consumption and general use.
Therefore, choose the type of panel according to your work demand.
Refresh Rate
A refresh rate of 60Hz is enough for most office tasks. Consider a monitor with a higher refresh rate (e.g., 144Hz) if you enjoy gaming or video editing for smoother movements.
Color Accuracy
Consider purchasing a monitor with high color accuracy and factory calibration for tasks like picture and video editing, color-critical work, or graphic design.
Ergonomics
Look for a monitor with height, tilt, and swivel adjustments, as well as the flexibility to change between portrait and landscape modes. Long work times become more comfortable when using ergonomic features.
You may choose the best monitor that satisfies your job needs and offers a pleasurable viewing experience by considering the above elements and contrasting various models.
Quick Overview of Best 32 Inch Monitor for Work
Detailed Review of Best 32-inch Monitors for Work
To assist you in making the correct choice, we have compiled a list of specifications and provided detailed reviews for each monitor.
1. SAMSUNG UJ59 Series (Best Multitasking Monitor)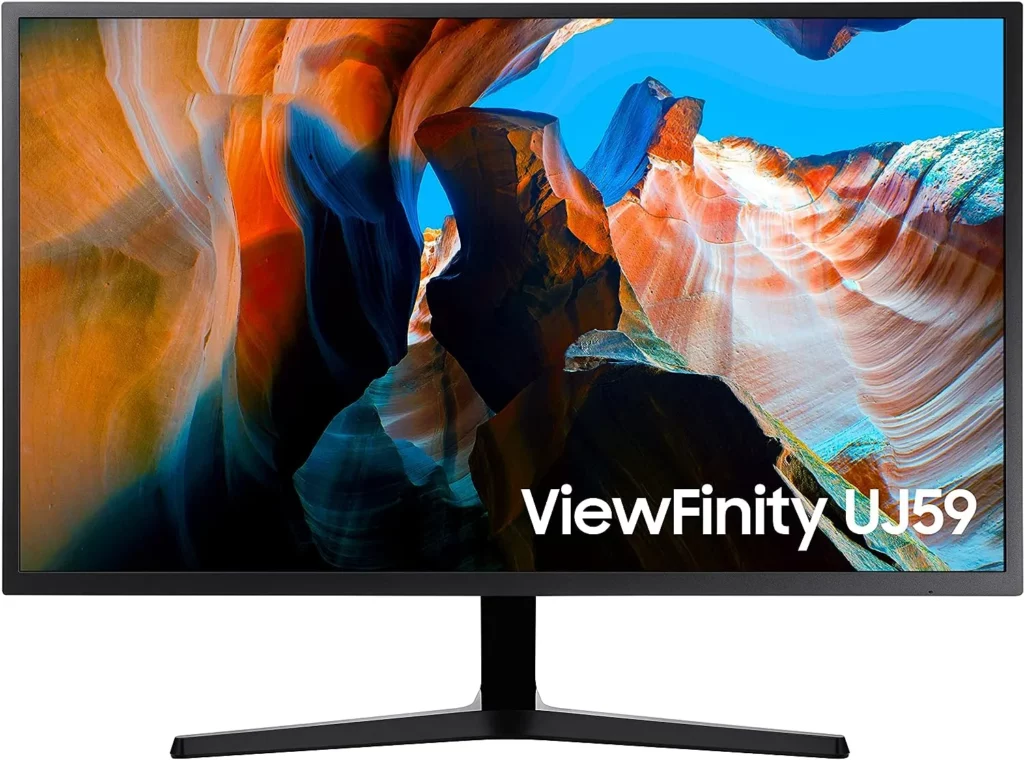 Image credit: Amazon
Review
Are you searching for a 4K display for your work? If yes, this multifunctional, huge panel will provide quite a stunning extension to your workspace at a beautiful price. The Samsung UJ59 Series 32-Inch 4K UHD monitor offers a sizable and high-resolution display and is primarily intended for productivity and work-related tasks.
Now coming to the main features, the 32-inch 4K UHD resolution (3840×2160) provides sharp visuals and ample screen real estate, allowing you to have multiple windows open side by side without sacrificing clarity. The high pixel density ensures text and images appear crisp and clear.
Color accuracy is essential for tasks like graphic design, photo editing, or video production. With its billion different color tones, the Samsung UJ59 series produces rich, lifelike visuals. Moreover, this monitor also has a unique feature of Seamless Upscaling that converts SD, HD, and FHD content to UHD-level pictures.
Additionally, this monitor is best for office or home-based work and suitable for gaming. It has a free-sync technology and low input lag that help in synchronizing the refresh rate of your graphic card to reduce image tears and stutter to give you a smooth gaming experience. Thus, the Samsung UJ59 series provides you with everything in one package.
2. BenQ EW3270U (Best Premium Monitor)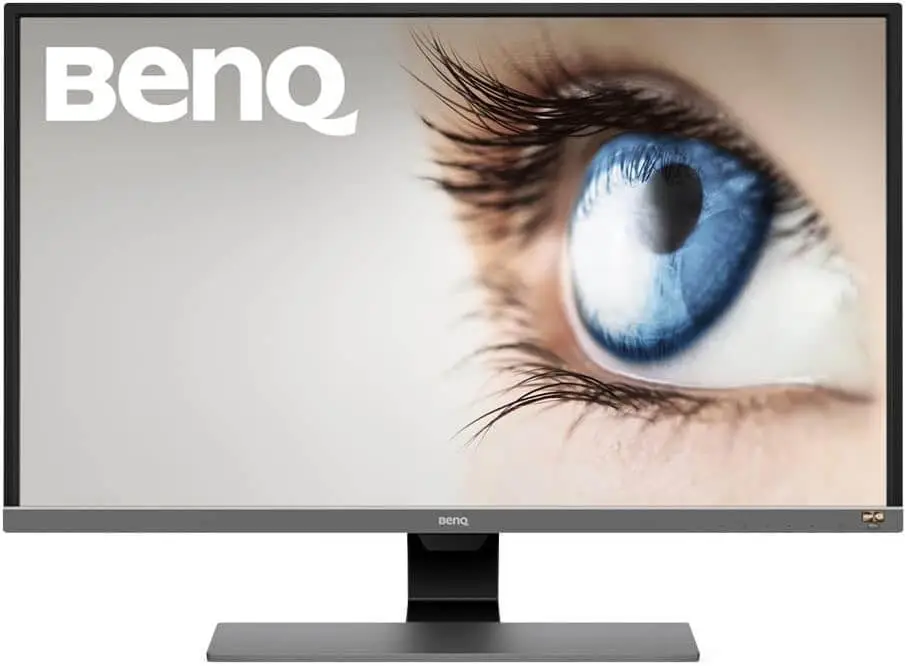 Image credit: Amazon
Review
The BenQ EW3270 is another excellent work monitor. This is a premium 32-inch 4K UHD monitor that caters to both work and entertainment purposes. It boasts a high-resolution display of 3840×2160 pixels, providing sharp and detailed visuals, which is excellent for productivity tasks.
Now, bringing you to the key features and considerations for work, the BenQ 32-inch screen offers a large workspace, allowing you to open multiple windows without feeling cluttered. Its 4K UHD resolution ensures that text and images appear crisp and clear, which is highly beneficial for professionals' work related to graphics, design, and data analysis.
Additionally, this monitor offers you good image quality and color accuracy which is essential for tasks, such as graphic design, photo editing, and video editing, where color precision is crucial. BenQ is known for integrating eye care technologies into their monitors. The EW3270U likely incorporates features like flicker-free technology and low blue light mode, which can help reduce eye strain during long work sessions.
Moreover, it has various connectivity options, including USB C, which synchronizes videos, data, and photos and charges your mobile device with a single cable. You can select a comfortable viewing angle with the help of its ergonomic stand that has height, tilt, and swivel adjustments. Lastly, it responds quickly and has a low input latency, which causes little motion blur, allowing you to continue your work without any hindrance.
3. LG QHD Computer Monitor 32QN600-B (Best Color-Calibrated Monitor)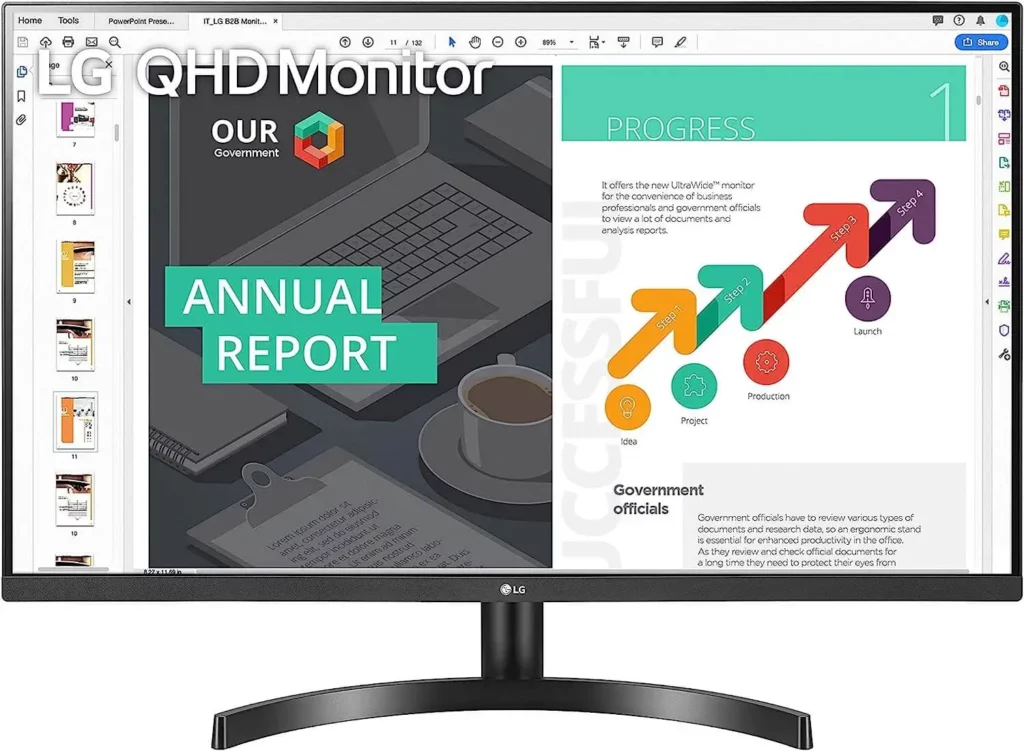 Image credit: Amazon
Review
Are you looking to upgrade your productivity with a color-calibrated monitor? If so, this LG 32QN600-B monitor would be a great option. It is a reasonably priced 32″ monitor featuring a 2560×1440 screen resolution, an IPS panel, and support for FreeSync up to 75Hz.
Before moving ahead, let's discuss the main features. This monitor has a greater pixel density than typical Full HD panels thanks to its QHD resolution, producing crisper images and text. When utilizing complex spreadsheets or elaborate visuals, it can offer you a more engaging experience.
Moreover, it offers you a competent working environment in an appealing ultrawide desktop package, with curved QHD resolution, support for HDR10 content, a 75Hz refresh rate, and 5 millisecond response times. Additionally, it features a high pixel density that produces crisp and clear images.
Aside from that, this monitor has AMD Freesync technology that reduces image tearing and stuttering, giving you a smooth working and gaming experience. As a result of its Dynamic Action Sync, you can react to on-screen action more swiftly. Above all, it would be an exemplary choice if you spend most of your time working on a monitor because it has a reading mode that protects your eyes from sharp light and reduces eye fatigue.
4. ViewSonic VX3276-MHD IPS Monitor (Best Monitor for Group Work)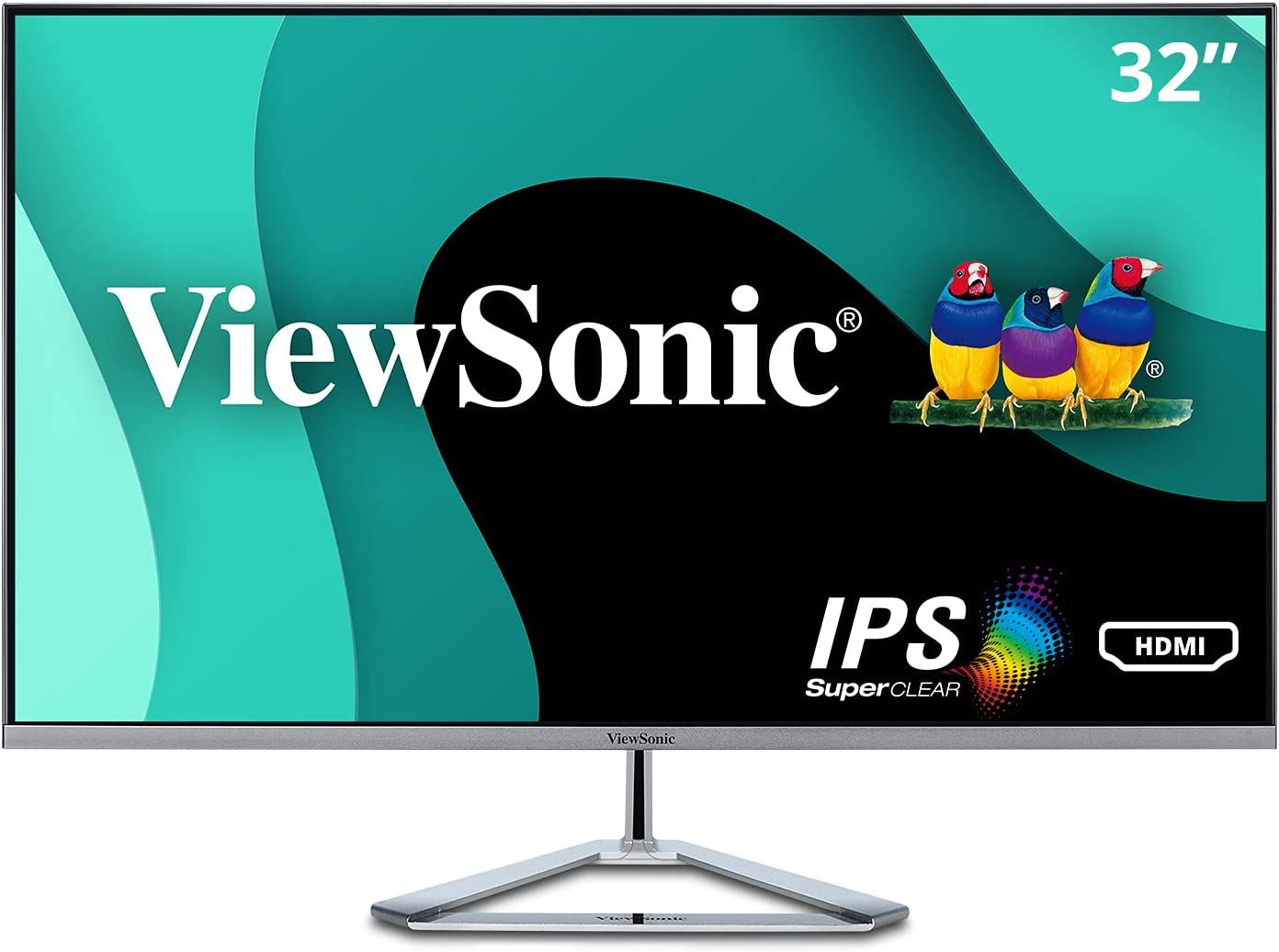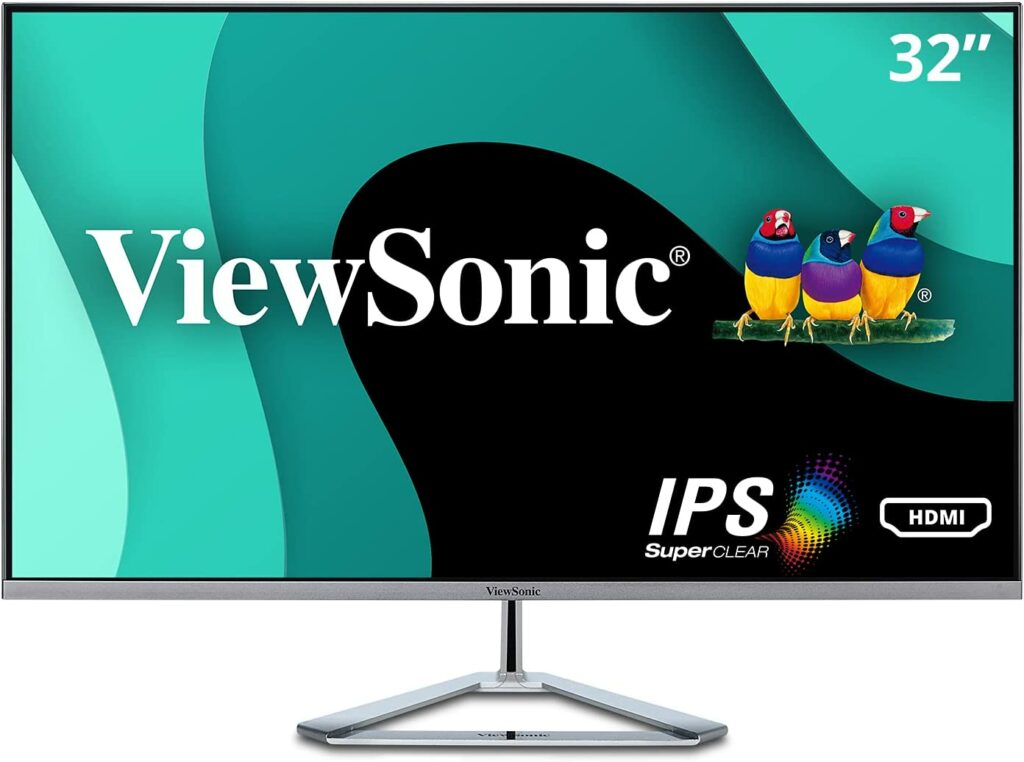 Image credit: Amazon
Review
Looking for a sleek and decent monitor for home and office use? This View Sonic monitor is made for you. The 32-inch ViewSonic VX3276-MHD has an FHD In-Plane Switching (IPS) screen to give you clear color and grayscale performance with wide viewing angles. It is, therefore, appropriate for group projects and content consumption.
The ViewSonic VX3276-MHD got off to a solid start, displaying remarkable performance right out of the box. With a 1200:1 contrast ratio, its brightness level of 250 cd/m2 appears substantially higher than ViewSonic's stated value. The high contrast is crucial since it makes images lively and enables this monitor to display a wide range of hues.
What's more, its thin-bezel design provides a continuous viewing surface, enabling you to place two or more monitors side by side and even support a split screen. With a superior ID, vibrant 1920×1080 resolution, edge-to-edge framelessness, and ultra-slim profile, this monitor offers an immersive viewing experience for office work, multimedia applications, and home entertainment.
Additionally, while ViewSonic's distinctive view mode function offers user-friendly presets for optimal screen performance in various applications, HDMI, DisplayPort, and VGA connections enable versatile connectivity options for both computing and gaming contexts. Additionally, it has a blue light filter and flicker-free technology that reduces eyestrain from prolonged viewing times.
Thus, this monitor is a reliable long-term investment that offers outstanding performance and style for any desktop.
5. LG 32ML600M-B (Best Budget Monitor)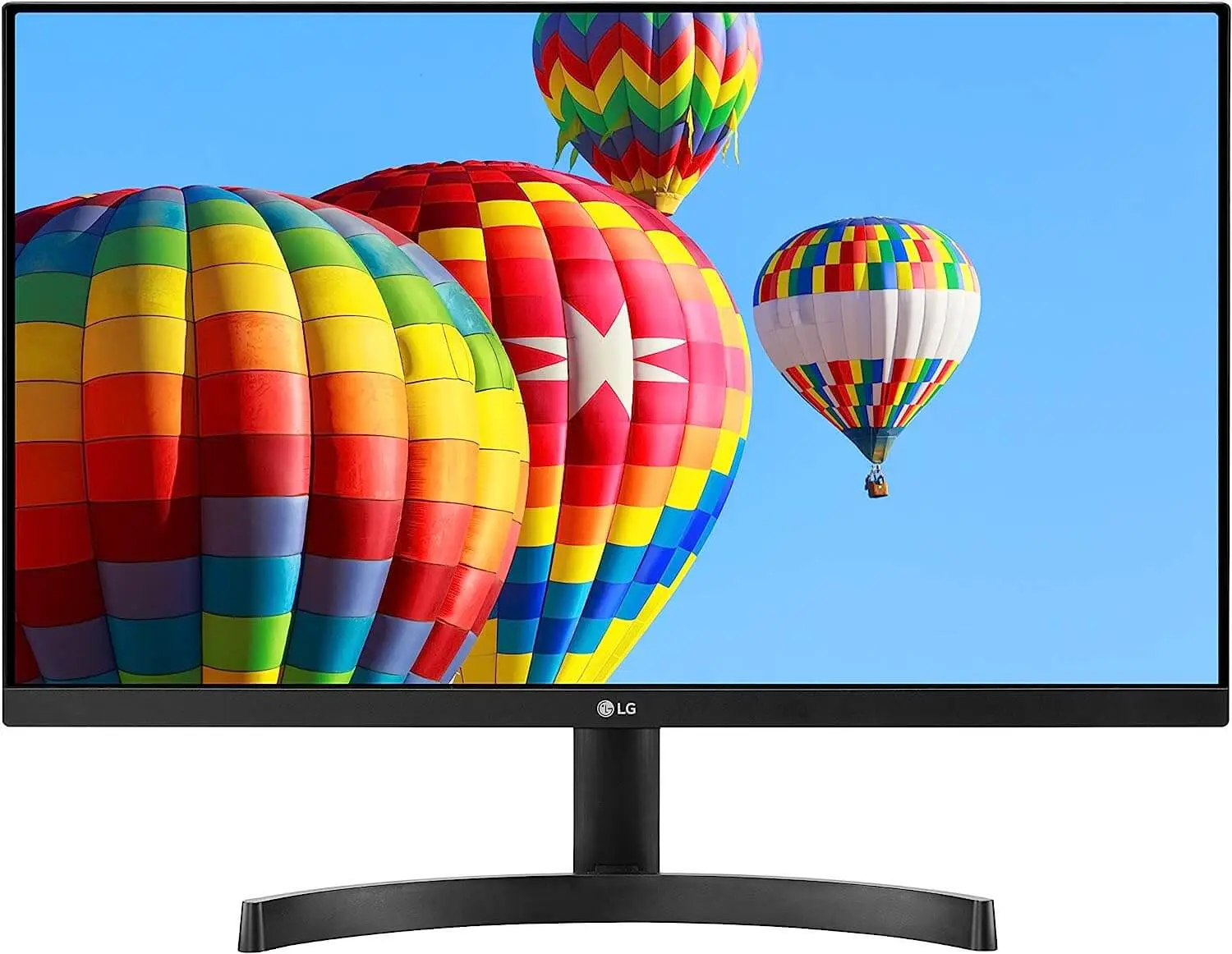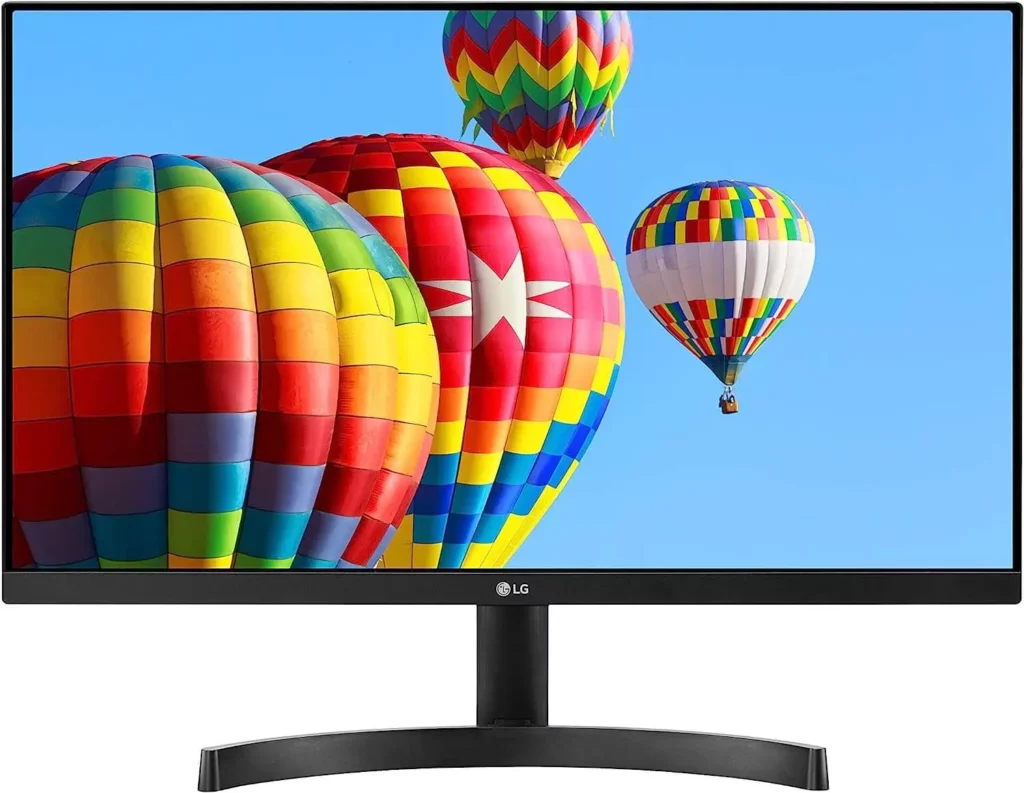 Image credit: Amazon
Review
Need an affordable 32-inch, 1080-p monitor for office and home-based work? LG 32ML600M-B Monitor would be a great and reliable option for you. The LG 32ML600M-B is a Full HD monitor with an IPS panel and HDR 10 support. Its 32-inch screen size offers enough space for numerous windows to be open at once, which would be helpful for productivity tasks.
With an IPS panel, this monitor likely offers good color accuracy, wide viewing angles, and consistent image quality that assists you in performing your tasks. The inclusion of HDR 10 compatibility means it can handle a broader range of colors and contrast for better visual experiences.
Additionally, it can manage a wider spectrum of colors and contrast for improved visual experiences thanks to HDR 10 support. The interesting thing about this monitor is that after doing your work, you can use its advanced gaming feature, like Dynamic Action sync, which reduces input lag to respond faster while gaming.
Moreover, this monitor contains a single display port, two HDMI connections for connecting additional devices, a headphone jack for adding headphones to your gaming experience, and a port for power. Besides that, this monitor is adaptable; you can either use a stand or place it on a wall. Its screen split provides you with more screen control by allowing you to multitask while using any apps you choose.
Thus, the LG 32ML600M-B monitor is a wise purchase because of its broad-color spectrum and better-looking graphics.
Final Verdict
32-inch monitors offer a balance of high-quality display, ergonomic features, connectivity options, and productivity-focused features for work. They cater to you in various fields, including designers, programmers, content creators, and office workers.
After conducting extensive research and analysis of different 32-inch monitors available for work, we suggest you buy SAMSUNG UJ59 Series for multitasking work and the LG QHD 32QN600-B monitor for better quality work.
Hopefully, after reading the above guidelines, you have selected the best suitable monitor. However, before choosing a monitor, must look for panel type, refresh rate, and resolution according to your requirements.
Frequently Asked Questions (FAQs)