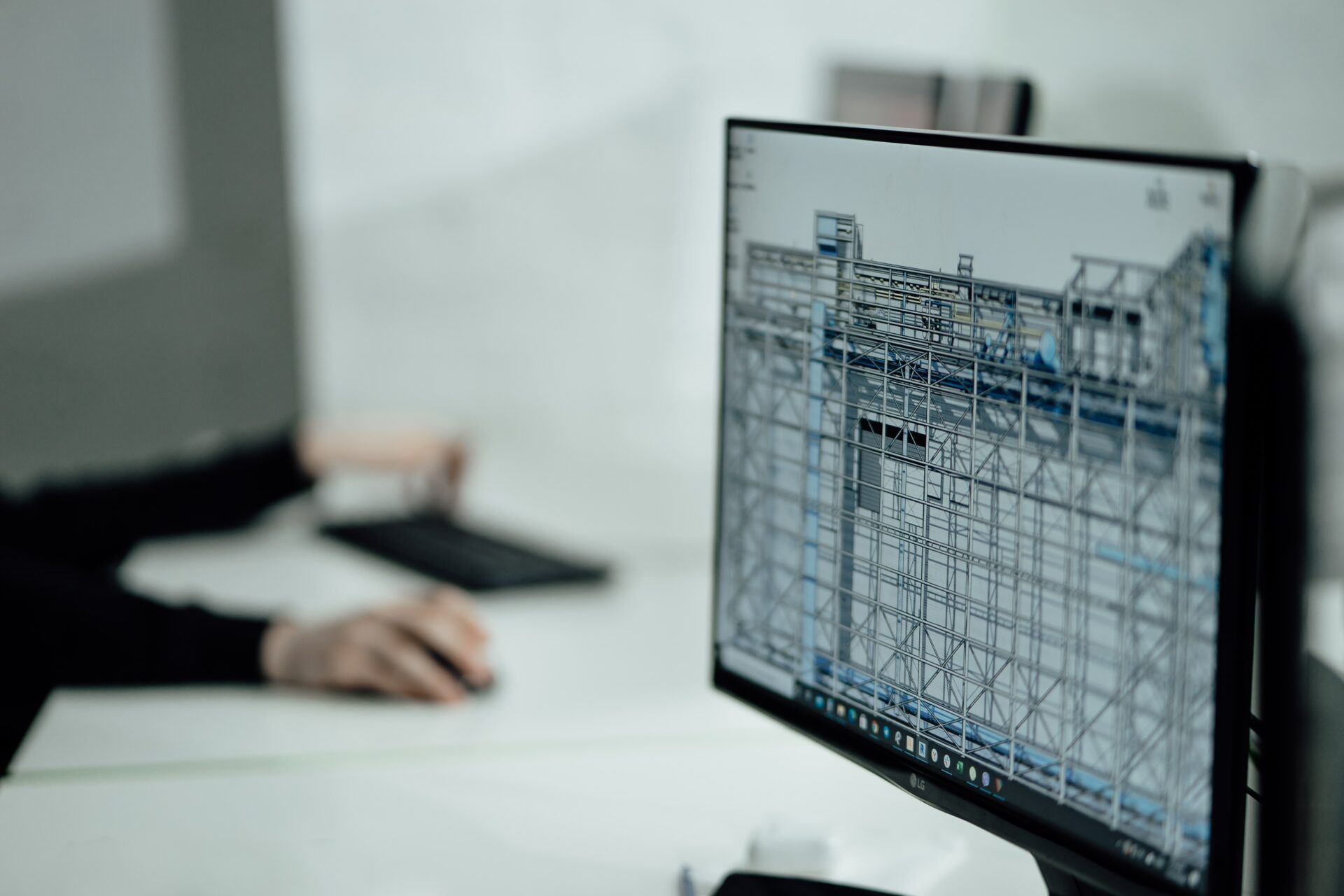 "Disclosure: This post contains affiliate links. If you click one and make a purchase, we earn a small commission at no extra cost to you. It helps support the site so we can continue to offer great content to you!". Here's how it works.
List of Best Monitor for Architects
| | | | | |
| --- | --- | --- | --- | --- |
| Name | Size | Resolution | Refresh Rate | Special Features |
| SAMSUNG CJ79 Series (LC34J791WTNXZA) | 34 inches | 3440×1440 Pixels | 100 Hz | USB hub, curved & widescreen |
| Sceptre Curved Ultrawide Monitor (C355W-3440UN series) | 35 inches | 3440 x 1440 pixels | 100 Hz | Frameless, curved, Free of flicker, ultrawide screen, blue light filter |
| LG 34WP65G-B UltraWide Monitor | 34 inches | 2560 x 1080 Pixels | 75 Hz | Adjustable height & tilt, anti-glare screen, wall mountable |
| BenQ PD2700U 4K UHD IPS Monitor | 27 inches | 3840×2160 Pixels | 60 Hz | High dynamic range and anti-glare screen |
| LG 29WK600-W 29″ UltraWide Monitor | 29 inches | 2560 x 1080 Pixels | 75 Hz | Adjustable height, tilt, and swivel |
| ViewSonic VP2468_H2 Monitor | 24 inches | 1920 x 1080 Pixels | 75 Hz | Anti-glare screen |
| LG 27UK850-W 4K UHD Monitor | 27 inches | 3840 x 2160 Pixels | 60 Hz | High dynamic range, adjustable height, tilt & pivot, anti-glare screen, USB hub |
What to Look for While Buying a Monitor As an Architect
Are the options for different displays a little bit overwhelming to you? Don't worry! Below are the main things that you must check before buying a monitor.
Different types of monitor panels are available including, IPS, TN, and VA. However, the IPS or in-plane switching is the most widely available panel in the market. IPS panel would be the best choice for you because it has the best viewing angle and vibrant colors.
Although the monitors with IPS panels are expensive, we recommend you buy them because of their perfect work. However, if you want a high contrast ratio and refresh, then you should buy a VA panel (vertical alignment). And if you are looking for a low-cost monitor, then you should go for twisted nematic (TN) panels.
The first thing, you should check before opting for a monitor is its resolution. We suggest you buy 4K or ultra-high-resolution monitors since they deliver the clearest and most detailed images. If you can't afford a UHD panel, you should go for 1920 x 1080 pixels.
When designing 3D models or blueprints, resolution plays a significant role. Additionally, to achieve vivid and realistic visuals, be sure to use a monitor with high color accuracy.
Connectivity ports are essential when utilizing your computer for design-based work. They are useful for adding additional displays or numerous input devices. Therefore, you should opt for monitors that have DisplayPort, dual-link DVI, HDMI, and Thunderbolt connectors. Although DisplayPort 2.0 is still relatively new to the market, we highly suggest keeping an eye out for it when updating your setup.
Screen size is the most important thing to look for while buying a monitor. If you want a monitor for office work, then you must purchase a monitor with a large screen. A 24-inch monitor is perfect for daily usage at home, while 32 inches monitor is best for watching movies and playing games.
On the other hand, a 34-inch monitor is perfect for office or graphic design work in large spaces. This will provide you space to see information like films or photographs while still enabling you to work comfortably.
When shopping for monitors, ergonomics, and comfort are crucial considerations because, for the most part, architectural work is labor- and time-intensive. A monitor should include a variety of adjustments, including the screen's height and tilt. With the adjustments, you can customize the monitor to your specific needs for an ergonomically comfortable experience. You can also look for features like anti-glare and flicker-free screens.
Detailed Review of 7 Best Monitors for Architects