Best Monitor for Long Working Hours in 2023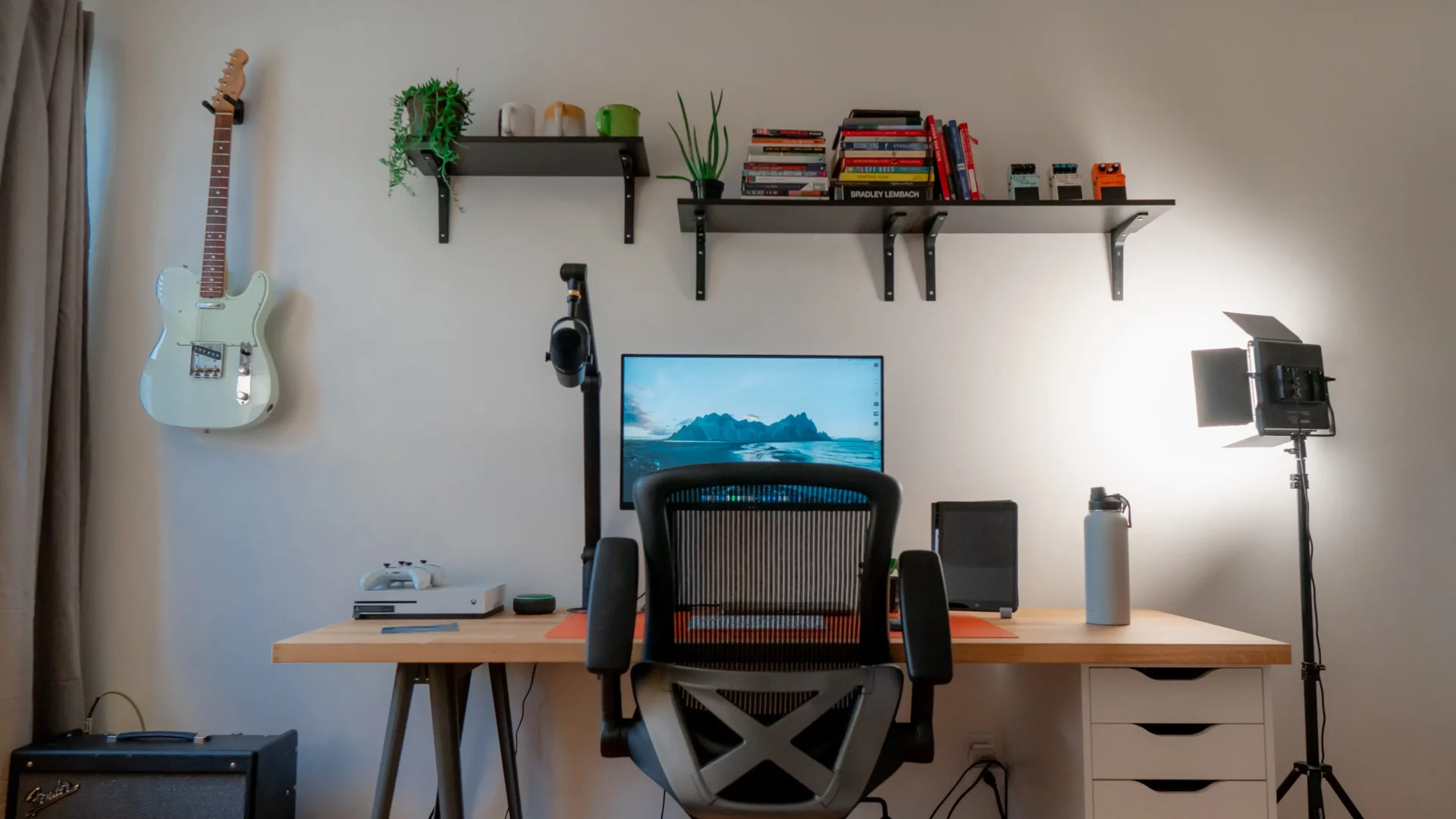 "Disclosure: This post contains affiliate links. If you click one and make a purchase, we earn a small commission at no extra cost to you. It helps support the site so we can continue to offer great content to you!". Here's how it works.
A good monitor for work is super important. It's like picking the right tool for a job. The monitor is the big screen where you do your computer work, and having a good one can make a big difference. CNN reports that 50-90% of people face eye troubles while working long hours in front of screens. So, investing in good monitors will keep your eyes comfy and make work easy.
However, different professionals have different requirements. For example, a creative job needs a good monitor with great color quality. I have researched and chosen some all-in-one options that anyone can use for long working hours.
List of 5 Best Monitors for Long Working Hours in 2023
Features Comparison Table
Tabular summary of Best Monitors for Long Working Hours in 2023
Buying Guide: Best Monitors for Long Working Hours
If you are a non-techie, don't worry; I have explained all the essential technical terms before the recommendations. So, let's get started!
Thousands of options are available in the market these days, and you'll get confused if you're a non-tech person. You must know some technical terms related to monitors to make your buying experience somewhat hassle-free. So, I have listed some factors and options to help you out. Let's dive in:
What to Consider While Buying Monitors for Long Working Hours?
1. Aspect Ratio and Size
The aspect ratio is the screen's shape, like 16:9 or 21:9, and size is how big it is, such as 27 inches or 43 inches. Some prefer 32:9 for less eye strain, but they're too big for offices. For long work hours, a 16:9, 27-inch monitor is ideal. There's also a unique 16:18 aspect ratio to explore. I don't recommend this ratio because they're overpriced.
2. Resolution
Resolution matters in how sharp your screen looks. We measure it using PPI, and for a quality monitor, aim for over 110 PPI. 27 and 32-inch monitors with 4K displays have 160 PPI. As our primary concern is not high picture quality, you shouldn't pay much for it and choose a 4K display.
3. Panel Type
Monitor panels determine what a monitor can do. There are four types:
Twisted Nematic ( TN ): Low colors, poor quality, and low input lag.
Vertical Alignment ( VA ): Good colors and quality but limited viewing angles.
In-plane Switching ( IPS ): Pricey, no glow, various angles, and nice colors.
Organic Light Emitting Diode ( OLED ): Expensive, no glow, superb colors, and slim panels.
4. Refresh Rate:
The Refresh rate is how often an image refreshes on the screen. It ensures the smooth motion of the pictures on the screen. 60Hz is a standard refresh rate. As long working hours need efficient and eye-comfy monitors, I have chosen monitors with high refresh rates.
What Features to Avoid in Monitors?
We mostly see some features we want but don't consider what to avoid. So, I have some points to tell you that you should look for and avoid for better decisions:
Don't go for just the monitor resolution. Ensure you look for the given resolution that is good for the size. There's a direct correlation between a screen's resolution and size and its pixel density.
I would say don't invest in built-in speakers. They sometimes cause noise distortion and stop working. However, it totally depends on your preference and the model you choose.
Don't rely on the spec sheet only. I recommend searching for reviews for an informed decision.
Detailed Review of 5 Best Monitors for Long Working Hours
As I'm a tech person and work remotely, I constantly roam the internet to see trends. I also look for monitors to make me more productive and give less eye strain. With all these yes and no factors, here are my five best monitor recommendations for long working hours:
Conclusion
Everyone has some personal preferences and requirements. You can obviously choose any monitor that fulfills your needs – the ultimate goal. However, I highly recommend you check all the options mentioned. They are all worth it.