7 Best Monitors for Poor Eyesight in 2023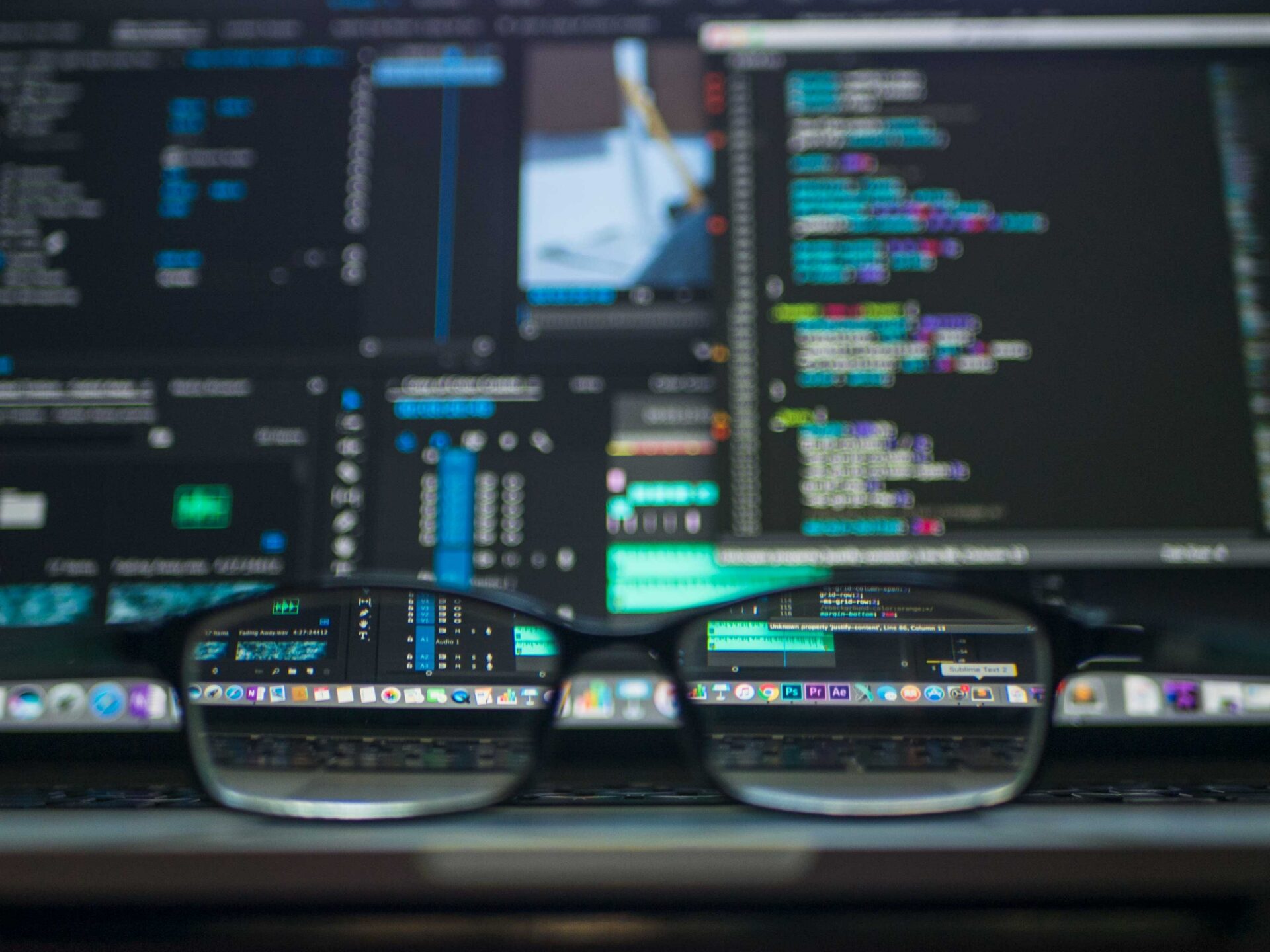 "Disclosure: This post contains affiliate links. If you click one and make a purchase, we earn a small commission at no extra cost to you. It helps support the site so we can continue to offer great content to you!". Here's how it works.
The digital workload can be exhausting for those with compromised eyesight in this challenging era of competition, where screens are integral parts of the hustle. No matter what the industry is, screens are all around you. . The importance of having the right monitor must be balanced if you're dealing with nearsightedness, farsightedness, or any other visual impairment. 
The good news is that modern technology has evolved to address these concerns. It offers a wide range of monitors designed to enhance the viewing experience for those with impaired vision. I have discovered the top monitors tailored for individuals with less-than-perfect eyesight.
By the end of this guide, you will be equipped with the knowledge to select the perfect monitor that alleviates eye strain and enhances your computing, gaming, or entertainment experience. Let's delve into different kinds of monitors for different eye-impairments.
Our Top Picks For You!
Features Comparison Table
| No. | Monitor Name | Display (inch) | Resolution (Pixels) | Refresh Rate (Hz) | Panel Type | Special Feature |
| --- | --- | --- | --- | --- | --- | --- |
| 1. | BenQ GW2283 | 21.5″ | 1920×1080 | 60 | VA | Best Eye care monitor with Eye-Care Technology |
| 2. | ASUS PA329CV | 32″ | 3840 x 2160 | 60 | IPS | Best monitor with TÜV Rheinland Certification |
| 3. | ViewSonic VX2776 | 27″ | 3840 x 2160 | 60 | IPS | Best monitor with ENHANCED VIEWING COMFORT |
| 4. | HP M27ha FHD Monitor | 27″ | 1920 x 1080 | 60 | IPS | Best monitor with HP Low Blue Light software |
| 5. | LG 27UL500-W | 27 | 3840 x 2160 | 60 | IPS | Best Anti-Glare screen monitor |
| 6. | SAMSUNG UR59 Series | 32 | 3840×2160 | 60 | IPS | Best monitor with Intelligent Eye Care |
| 7. | KOORUI Computer Monitor | 24 | 1920×1080 | 165 | VA | The best monitor for eyecare with ergonomic tilt |
Best Monitors for Poor Eyesight in 2023
Buying Guide
Buying a monitor requires careful consideration to ensure you get the right one for your needs. Here's a comprehensive buying guide to help you decide if you have short-sightedness (myopia) or long-sightedness (hyperopia).
1. Determine Your Eye Impairment
Identify whether you're dealing with long-sightedness or short-sightedness. Shortsightedness is best addressed by opting for a moderate-sized Full HD (1080p) monitor, whereas you should choose a larger 4K Ultra HD monitor for farsighted.
2. Resolution and Screen Size
A full HD (1080 p) is best for you if you have shortsightedness. In addition to that, a 21.5- to 24-inch screen size helps achieve a balance between a clear display and comfortable, close-up viewing. Higher pixel density will produce sharper graphics and reduce squinting or eye strain.
Long-sighted individuals, however, benefit from 4K Ultra HD (3840 x 2160) on a larger screen of at least 27 inches, as they offer sharper visuals for intricate tasks.
3. Blue Light and Flicker Reduction
Research shows that Exposure to blue light can be harmful to the retina. It is very important to consider Monitors with blue light reduction technology and a flicker-free display to minimize eye strain during extended usage. It is a valuable addition for short-sighted as well as farsighted individuals.
4. Anti-glare Technology
Monitors with anti-glare technology are also known to have matte screens. It reduces reflections and minimizes glare, improving screen readability, mainly when working in various lighting conditions. Prioritize monitors with anti-glare technology to ensure a better experience for your specific visual needs.
5. Color accuracy
Individuals suffering from vision challenges should consider monitors that support a high percentage of color spaces, like sRGB and Adobe RGB. Factory calibration is an added benefit for color-critical tasks.
Quick Overview of Best Monitors for Poor Eyesight
Detailed Review of Best Monitors for Eye Care
Discover the best eye-friendly monitors with our comprehensive review. Choose a display that prioritizes your visual health and comfort.
Best Monitors for Poor Eyesight – Short-Sightedness
Short-sightedness, medically known as myopia, is a common vision condition where close objects can be seen clearly, but distant objects appear blurry. You need glasses or contact lenses to correct your vision.
If you have short-sightedness or myopia, you would understand the struggle of constantly squinting at screens, straining your eyes, and experiencing discomfort during long hours of computer use.
So, here are some brands that have come to your service with specially designed monitors for your short-sightedness.
1. BenQ GW2283
Image credit: Amazon
Specifications
Screen Size: 21.5 inches

Resolution: 1920×1080

Panel Type: IPS 

Refresh Rate: 60Hz

Aspect Ratio: 16:9

Response Time: 5ms

Brightness (typ.): 250 nits

Color Accuracy: sRGB 99% (CIE1931)

Display Colors: 16.7 million color

PPI: 102

Eye Care: Flicker-free Technology, Low Blue Light, Brightness Intelligence (B.I.)
Review
The BenQ GW2283 offers Full HD 1080p resolution on a 22-inch screen. It provides a crisp and clear display and makes the images and videos sharp and easy to read without causing further strain on the eyes. It features Low Blue Light Technology, which effectively reduces blue light emissions without compromising the overall color quality of the display. This feature helps alleviate eye fatigue, making it easier for short-sighted users to work or play for extended periods.
The GW2283 employs an In-Plane Switching (IPS) panel, which offers wide viewing angles and consistent color performance. It means you won't experience significant color distortion or loss of image quality even if you view the screen from different angles due to your short-sightedness.
BenQ is renowned for producing high-quality monitors; the GW2283 is no exception. It combines affordability with reliability, making it an excellent investment for those with short-sightedness looking for a long-lasting and effective solution to their visual needs.
Not only this, but the sleek design it provides enhances your workspace's aesthetics. It also fits all kinds of environments, whether home offices or gaming settings. By choosing the GW2283, you can enjoy crystal-clear visuals and reduce the strain on your eyes, enhancing your overall computing experience. While you make the smart choice for your eye health, you can consider the BenQ GW2283 today.
Pros
Affordable

Good quality images

Quick response time

Cool design

Ideal for multiple monitor setups
Cons
The large bezel on the bottom

Poor DVI cable
2. ASUS PA329CV
Image credit: Amazon
Specifications
Screen Size: 32 inches

Resolution: 3840×2160

Panel Type: IPS 

Refresh Rate: 60 Hz

Aspect Ratio: 16:9

Response Time: 5ms

Brightness (typ.): 330cd/㎡

Color Accuracy: sRGB 100%

Display Colors: 1073.7M

PPI: 138

Eye Care: Flicker-free Technology, TÜV Rheinland-certified ASUS Blue Light Filter 
Review
The ASUS ProArt PA329CV is a top-tier monitor that caters to the needs of short-sighted professionals and anyone who values exceptional visual quality and comfort during long work hours.
The ASUS ProArt PA329CV offers a solution by providing ultra-sharp visuals thanks to its 4K UHD resolution (3840 x 2160 pixels). This high resolution ensures that text, images, and videos appear crisp and clear, even for individuals with myopia. With this monitor, you won't strain your eyes to see fine details.
The flicker-free technology eliminates screen flickering, which can cause discomfort and eye fatigue. It utilizes a constant current to backlight the screen, eliminating the rapid dimming cycles. The screen remains constantly lit without the subtle flicker in traditional monitors. This feature is vital to avoid eye strain when working for extended periods.
The ASUS ProArt PA329CV offers exceptional color accuracy for professionals who rely on accurate color representation, such as graphic designers and photographers. It supports 100% of the sRGB color space and 99.5% of Adobe RGB, making it a reliable choice for color-critical work. Additionally, it provides factory calibration, which is especially beneficial for short-sighted users who need to work with color-critical content and details.
Their ergonomic design allows you to adjust the monitor's height, tilt, swivel, and pivot, ensuring you can find the perfect viewing angle. The adaptability of this feature can make a significant difference for individuals needing to arrange their workspace to reduce eye fatigue and discomfort.
Best Monitors for Poor Eyesight – Long-Sightedness
Longsightedness, also known as hyperopia, is a common vision condition where distant objects can be seen more clearly than nearby ones. People with long-sightedness typically experience difficulty focusing on close-up tasks, such as reading or using the computer.
Therefore, choosing a monitor that alleviates this strain and provides clear, sharp visuals is essential for individuals with hyperopia to enhance their digital experience.
You can find the perfect monitors with improved clarity and comfort for your eyes.
3. ViewSonic VX2776-4K-MHD
Image credit: Amazon
Specifications
Screen Size: 27 inches

Resolution: 3840 x 2160

Panel Type: IPS

Refresh Rate: 60Hz

Aspect Ratio: 16:9

Response Time: 14 ms

Brightness: 350 cd/m2

Color: 1.07B

Eye Care: Blue Light Filter, Anti-Glare Coating, Flicker-Free technology
Review
For long-sighted people, the increased pixel density means you can comfortably view text, images, and graphics without straining your eyes. This 4K Ultra HD monitor can benefit individuals with long-sightedness in many ways.
The ViewSonic VX2776-4K-MHD has an impressive 27-inch 4K Ultra HD display. You get four times the resolution of a Full HD monitor, ensuring incredibly sharp and detailed visuals. This monitor makes reading documents, browsing the web, and working on intricate tasks easy.
ViewSonic is renowned for its commitment to eye comfort. The VX2776-4K-MHD comes equipped with Flicker-Free technology, which eliminates screen flickering that can cause eye strain and fatigue. Its additional feature is a Blue filter that reduces harmful blue light emissions, allowing for extended screen time without discomfort.
Its versatile ergonomic features and fully adjustable stands provide the perfect height and angle for viewing comfort. With a fast response time of 60 Hz, this refresh rate offers a crisp and smooth visual experience, ideal for short-sighted gamers. The query relating to lag or ghosting has been handled perfectly on these monitors.
The VX2776-4K-MHD also offers a variety of connectivity options, including HDMI and DisplayPort. It ensures compatibility with various devices, from gaming desktops or consoles to office laptops.
4. HP M27ha FHD Monitor
Image credit: Amazon
Specifications
Screen Size: 27 inches

Resolution: 1920×1080

Panel Type: IPS 

Refresh Rate: 75Hz

Aspect Ratio: 16:9

Response Time: 5ms (GTG)

Display Colors: 16.7M

Contrast Ratio (Typ.): 1000:1

Eye Care: Anti-Glare Coating, Height Adjustment, Pivot Adjustment, Swivel Adjustment
Review
The HP Pavilion 27xw monitor is a standout choice for farsighted individuals who value their display's clarity, comfort, and versatility. From customizable color settings to an energy-efficient design, this monitor goes the extra mile to ensure clarity, comfort, and customization.
For long-sighted individuals who may need to work in various lighting conditions, the HP Pavilion 27xw offers an Anti-Glare IPS Panel. This feature prioritizes screen clarity and readability at all times. It reduces reflections and minimizes the impact of ambient lighting.
Along with the presence of HDMI and VGA ports, for increased compatibility, the HP Pavilion 27xw monitor comes with customizable color settings, including color temperature adjustments. Many long-sighted individuals find that slightly warmer color temperatures (towards the yellow or amber spectrum) are easier on the eyes, as they reduce the harshness of the bright white light emitted by traditional monitors. This feature allows you to fine-tune the warmth or coolness of the display to suit your preferences.
These monitors come with On-Screen-Display (OSD) Controls. It provides user-friendly controls to adjust brightness, contrast, and color balance settings. It makes it easier for long-sighted individuals to access and fine-tune settings to customize the display.
To provide a more paper-like reading experience, these monitors have a specific reading mode that reduces glare and adjusts the color temperature. And it's zero frame is particularly beneficial for long-sighted users as it minimizes distractions, allowing them to focus on the content in front of them.
Multipurpose Usage Monitor:
5. LG UltraFine 27UL500
Image credit: Amazon
Specifications
Screen Size: 27 inches

Resolution: 3840 x 2160

Panel Type: IPS

Refresh Rate: 60Hz

Contrast Ratio: 1000:1 (Typ.)

Brightness: 300cd (typ)

Aspect Ratio: 16:09

Response Time: 5ms (GTG)

Color Gamut: sRGB 98% (CIE1931)

Eye Care: Anti Glare Screen, Flicker-free
Review
You're not on a wild goose chase if you're looking for monitors to serve farsighted and long-sighted individuals. The LG 27UL500-W is an advanced monitor highly equipped with many user-friendly features.
These monitors cater to the needs of long-sighted individuals, offering crystal-clear clarity even for close-up tasks. Simultaneously, it provides enhanced comfort through innovative and customizable settings for shortsighted individuals.
One feature that benefits individuals with different vision conditions is its exceptional color accuracy, covering 98% of the sRGB spectrum. This precision isn't solely advantageous for creative professionals; it also ensures vibrant and true-to-life visuals for users with varying vision issues.
LG's Black Stabilizer technology enhances visibility in dark scenes by adjusting the brightness and contrast in real-time. It can be particularly beneficial for those with varying degrees of visual impairment. This ensures that intricate details in the dark or shadowed areas of the screen remain visible.
The LG 27UL500-W offers features that cater to individuals with varying vision conditions. For FPS enthusiasts, it boasts a crosshair overlay for precision aiming, low input lag for swift responses, and a fast response time to minimize motion blur, ensuring clear visuals. AMD FreeSync technology enhances the gaming experience by eliminating screen tearing and stuttering, resulting in a smoother gaming experience.
The LG 27UL500-W monitor is tailored for RTS gaming with its 4K Ultra HD resolution that offers clarity and a comprehensive view, aiding strategic decision-making. Its spacious 27-inch screen allows for efficient management of complex strategies, while the customizable split-screen feature enables multitasking, enhancing efficiency in RTS games.
6. SAMSUNG UR59 Series
Image credit: Amazon
Specifications
Screen Size: 32 inches

Resolution: 4K UHD

Panel Type: IPS 

Refresh Rate: 60Hz

Aspect Ratio: 16:9

Response Time: 4(GTG) ms

Brightness (Typical): 250cd/m2

Color Support: 1.07B

Eye Care: curved, Blue Light Filter, Tilt Adjustment, Flicker-Free
Review
It is one of the best gaming monitors with an eye protector. You can lessen eye strain due to the fluidity of movement on the display because it includes a curved gaming monitor that is more comfortable for your eyes. Its curved screen also helps in providing a unique immersive view.
UR59C monitor puts more content on the screen and resolves images in greater depth because of its 4x more pixels than Full HD. It also lets you view your concerned documents while opening multiple tabs and see your photos, videos, and games in detail.
Besides that, its 1500R screen is sharply curved to immerse you in the action and give you a genuine, realistic watching experience. It also has UHD upscaling technology that converts SD, HD, and FHD to 4k UHD-level pictures to enhance quality. This monitor has a 2500:1 contrast ratio that supports a billion colors and helps you enjoy the exact hues while playing games and videos.
Samsung UR59 series also has a game mode that optimizes the contrast of images while playing so you can find your enemies even in darker scenes. You can also connect two different devices to the monitor and view details simultaneously. Above all, it comes in a slim & stylish design with curved countors and corners and a bezel-free screen.
It has a thin, V-slim metal stand with cable storage less than an inch thick (0.27 inches). All in all, you can use this 4K UHD monitor for subtle style in any location, whether at home or in the office.
Pros
Good performance in dark rooms

Beautiful photos

Performed well after calibration

Quality build features

Best curvature
Cons
Peak brightness isn't good

No USB ports & FreeSync
7. KOORUI Computer Monitor
Image credit: Amazon
Specifications
Screen Size: 24 inches

Resolution: 1920 x 1080

Panel Type: VA

Aspect Ratio: 16:9

Refresh Rate: 165Hz

Response Time: 1MS (MPRT)

Brightness (Typ.): 250 cd/㎡

Color Gamut: 85% DCI-P3

Eye Care: Blue Light Filter, Flicker-Free, Build-in FreeSync Technology
Review
It is the best monitor with an anti-glare screen that protects your eyes from deadly rays. The KOORUI desktop display significantly decreases screen flickering, keeps the screen smooth and clear, lessens the strain on the eyes, and reduces eye strain.
t has a blue light filter to achieve high-energy short-wave blue light filtering. As a result, your eyes won't get fatigued even after spending a lot of time working and playing, giving you the most pleasant entertainment. Therefore, if you have a long time exposure to a laptop or PC, then this monitor is perfect for you.
The main features include a 24-inch monitor with a resolution of 1920 x 1080p at 165 hertz, 99% sRGB color gamut (NTSC: 72%), response time of 6 ms, dynamic contrast ratio of 20 million, 178-degree horizontal and vertical viewing angles, and a 1.5 m HDMI cable is available.
Furthermore, enough space is available for your desktop thanks to the display's small front and rear dimensions of only 46.07mm and its compatibility with VESA brackets. Its three-sided small border design enables you to connect numerous screens so, you can switch between them without encountering any obstacles.
Moreover, it enables you to connect multiple devices, including PC, laptop, XOBX, PS, and other devices via HDMI & VGA interfaces and helps you to switch between office and homework. The display includes a convenient, moveable base that makes it simple to adjust the placement. Thus, it would be the best choice to work in any environment.
Pros
Budget-friendly

Good contrast

Built-in free sync technology

Quick response time

Multiple connectivity options
Cons
Fewer features

It may cause the blurring of pictures
Conclusion of Best Monitor for Poor Eyesight
Monitors and screens have become integral parts of our professional, educational, and leisure activities. Hence, you must find the perfect monitor to accommodate varying degrees of visual impairment. For short-sightedness, the BenQ GW2270 and ASUS ProArt PA329CV offer clear displays. The ViewSonic VX2776-4K-MHD and HP Pavilion 27xw provide comfort and customization for long-sightedness.
The LG 27UL500-W is the all-in-one choice for various visual needs. These monitors enhance clarity, reduce eye strain, and elevate the viewing experience. So, take the first step towards a more comfortable digital journey today. Upgrade your monitor and see the difference for yourself!