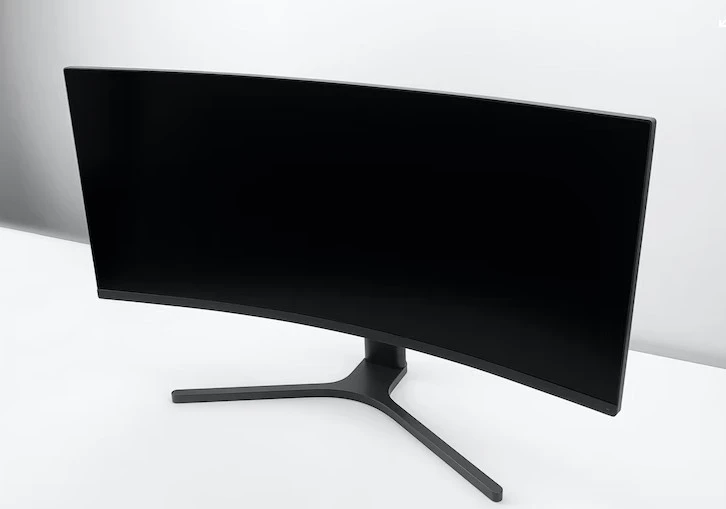 "Disclosure: This post contains affiliate links. If you click one and make a purchase, we earn a small commission at no extra cost to you. It helps support the site so we can continue to offer great content to you!". Here's how it works.
In this guide, I will tell you are curved monitors good for photo editing and which panel type is recommended for design. You will also know what factors to consider when choosing a monitor for editing work.
Curved monitors are good for photo editing if they have a wide color spectrum, come with an IPS panel, and have good color calibration. The curved display gives you an immersive viewing experience and a wider viewing angle for photo editing and other computing tasks.
What Are the Pros and Cons of a Curved Monitor For Photo Editing?
Pros
Curved monitors are great for photo editing because they have a wide field of view and high screen resolution. This means you can see more details in your photo editing without constantly zooming in and out. The immersive viewing experience is another advantage of a curved display which means you will get real-life vision compared to a flat-screen display.
Curved monitors give you a wider field of view, and better viewing angle, so less eye movement is required, reducing eye strain and fatigue in long photo editing sessions. Therefore you can work more comfortably for a long time without needing a break. Less distortion is another advantage of a curved monitor and as a designer, if you mostly multitask, then go for a large curved monitor.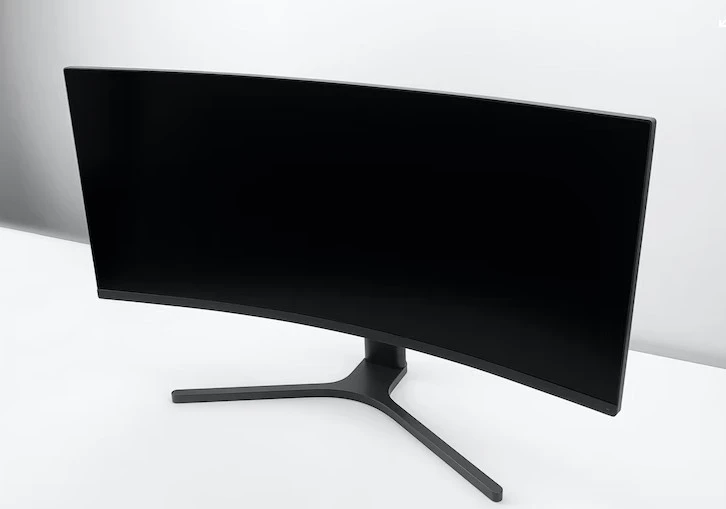 Cons
On the other hand, there are some drawbacks when it comes to using curved monitors for photo editing. They are expensive compared to flat monitors and cause glare. If you face a distorted image problem, view the screen from the center and don't sit too close in front of the monitor.
Which Panel Type is Best for Photo Editing?
When it comes to photo editing and other color-critical tasks, you need a display with the most accurate colors. The three main panel types used in professional monitors are twisted nematic (TN), vertical alignment (VA), and in-plane switching (IPS).
IPS panels offer wide viewing angles and accurate color accuracy compared to TN and VA panels, so IPS Panel is considered the best choice for photo editing and other designing work. The colors of the VA monitor are good from the TN panel but great as the IPS panel.
IPS monitor gives you 178 degree wide viewing angle, so you can comfortably share the screen with colleagues and support professional color space technology such as adobe RGB. When you have an IPS monitor, you also get the same image quality even if you look at the display from a side angle. As a designer, I always recommend the IPS monitor for designing.
FAQs
Is a Curved Monitor good for Photoshop?
If the curved monitor comes with IPS technology and supports advanced color technology, then a curved monitor is a good choice for Photoshop.
What is the Ideal Screen Size for Photo Editing?
A 32-inch monitor or above screen size is the best choice for photo editing. The higher the screen size and resolution, the more detailed the image quality.
Final thoughts on are curved monitors good for photo editing
If the curved monitor has a wide color spectrum and comes with IPS technology, then a curved monitor is a good choice for photo editing. On a curved monitor, you can comfortably sit for many hours, and also best for multitasking. You should know that a monitor with accurate color is the key for photo editor and other color-critical work. Your priority should be colors, not the design.