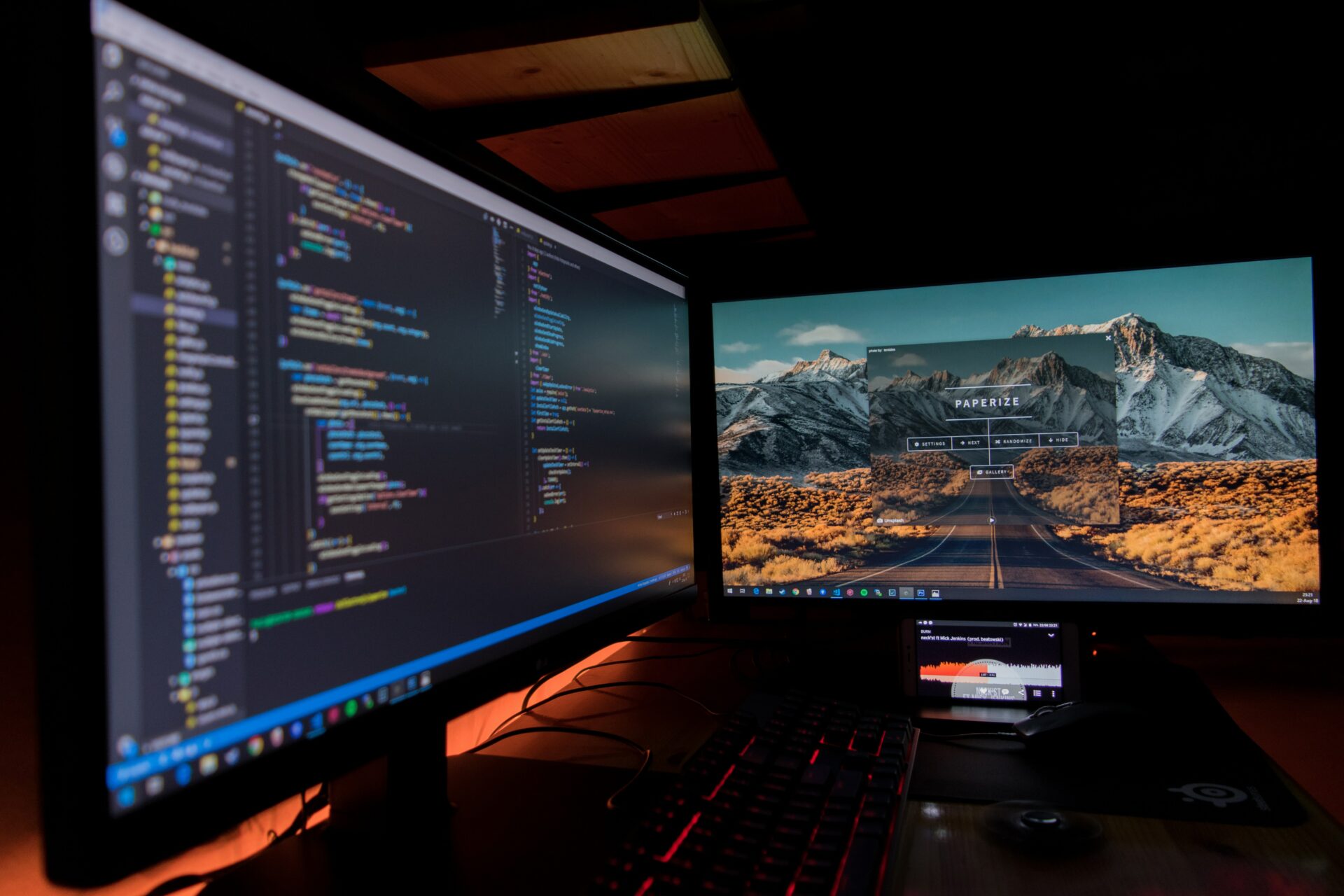 "Disclosure: This post contains affiliate links. If you click one and make a purchase, we earn a small commission at no extra cost to you. It helps support the site so we can continue to offer great content to you!". Here's how it works.
Are you looking for monitors with advanced features but don't have enough bank balance to support this expense? You are in the right place. Plenty of monitors under $200 are available in the market, but finding the best one isn't easy.
With our advice, you'll be able to get the ideal monitor at an affordable price. This guide is for everyone, regardless of whether you're a gamer, a businessman who values productivity, or just searching for an all-around monitor.
Before going into the details, remember to choose the monitor with eye care technology and the best ergonomic design so that you can work for a long time. Now, want to end your quest for inexpensive monitors? Continue reading till the end of the article to get a desirable monitor.
List of Best Monitors Under $200
Features to Look for While Buying a budget Monitor
Although display quality is the most important to look for while buying a monitor, below are some essential features of a quality monitor that you can't overlook.
Screen Resolution
The resolution of a monitor is the number of picture components that make up an image. The standard screen resolution in use today is 1920×1080, sometimes known as 1080p or Full HD. However, you can purchase a 4k screen at an extra cost.
Higher resolution results in smaller text and graphics and displays more information on the screen. If you're using graphics and images, a higher resolution is preferable.
Response Time
The display response time of a flat panel tells you how quickly the screen can process changing video images. The 60-hertz measurement of typical monitors is sufficient for daily tasks. If you want flawless motion during gaming sessions, you can buy monitors with refresh rates of 165 Hz or greater.
Contrast
It measures the difference between the lightest white and the darkest black, expressed as a ratio. A higher contrast ratio creates more colorful and punchy visuals than a lower one. However, because manufacturers don't measure the contrast ratio consistently, advertised statistics are unreliable.
Brightness
When working in a well-lit room, a bright screen is essential. This specification is usually given on the company's website and is expressed in candelas per square meter or cd/m2. Better results come from large brightness. You can adjust the brightness of your monitor via buttons or on-screen controls.
Connectivity
Connectivity is the most vital feature of a monitor. Given that HDMI is the industry standard for consumer-oriented computer monitors, connecting a laptop to a monitor is simple, though some laptops, particularly those that are small and light, could need a dongle.
Size of a Monitor
The monitors in our rankings range in size from 21.5″ to 27″, which includes many of the brands you may find on store shelves. A larger monitor might make you feel pampered and increases your productivity. However, larger monitors typically cost much more and take up more desk space.
Extra Features
Some monitors may have extra features, including headphone jacks, USB connections for attaching peripherals like mice and keyboards, inbuilt speakers, and headphone jacks. Depending on your arrangement, these might be useful or not. So, choose wisely!
Quick Over of Best Monitors under 200$
Detailed Review of Best Monitors Under $200
To assist you in making the correct choice, we have compiled a list of specifications and provided detailed reviews for each monitor.
1. Sceptre (C248B-FWT168) Monitor
Image credit: Amazon
Review
Are you looking for the best gaming monitor under $200? If so, the 24-inch Sceptre monitor is the top pick for you. This multi-characteristics monitor would also be a perfect choice because it offers HDMI 2 display port and both 144 and 165 Hz refresh rates giving you a quick response. This quick refresh rate and display port allow you to play games with an excellent viewing experience.
Due to its 1500R curved display, you can immerse into the gaming landscape to spot threats and opportunities before your competitors. With 99% sRGB, this monitor has a broader color gamut than traditional monitors, producing deeper colors and distinguishing characteristics so that you can view even minor details of everything.
Moreover, it also has a VESA mount wall pattern that gives you the freedom to place your monitor in the best viewing position, get rid of messy cables, and free up room for your work and gaming stations. The best thing about this Sceptre monitor is that you can lessen its blue light to protect your eyes from fatigue, strains, and irritation because of the blue light shift feature.
Additionally, it comes with anti-flicker technology that gives crisp and clear pictures. Its built-in speakers produce powerful & smooth audio while taking up less room on your desk, making it ideal for business & gaming environments. Thus, it is the perfect monitor with low expense.
2. Sceptre (E248W-19203R Series)
Image credit: Amazon
Review
Sceptre E248W-19203R is one of the most well-liked budget-friendly monitors for both gamers and movie buffs. It has a 24-inch screen and 1080p resolution with VA (virtual panel) that boost a contrast ratio of 3000:1. Because of this, you get intensely dark blacks that make watching more immersive, especially in dimly lit spaces.
The majority of websites and video games represent accurately on this monitor since its display reproduces colors accurately throughout 95% of the sRGB color space. Furthermore, the Sceptre E248W-19203R offers a maximum refresh rate of 60Hz, giving you a slight but discernible improvement in motion clarity.
Moreover, the Sceptre E248W-19203R provides Adaptive-Sync with a 48-75Hz frequency range. Accordingly, you can match the refresh rate of this monitor to the GPU's frame rate if your graphics card is AMD FreeSync compliant.
The monitor's stand is reasonably strong, however, it only allows for a -5° to 15° tilt adjustment. As an alternative, you can remove the screen and attach it using the 100x100mm pattern. Additionally, the screen includes a matte anti-glare coating to reduce reflections.
What's more, two HDMI 1.4 ports, VGA, a headphone connection, and two inbuilt 2W speakers are all available for connectivity. Overall, the Sceptre E248W-19203R is a respectable budget monitor for regular use.
3. Acer SB220Q bi
Image credit: Amazon
Review
It is another one of the best monitors for less than $200. If you need a second monitor but don't have much room, the SB220 is a fantastic option due to its portability. With its stunning 1920 x 1080 resolution and beautiful, ultra-thin design, the Acer SB220Q 21.5″ Widescreen IPS display lets you enjoy High-Definition movies and games in the convenience of your own home.
This gorgeously designed Monitor saves room and gives any house a contemporary feel while being only 0.24 inches thick. Additionally, this borderless 21.5″ Full HD IPS monitor enables you to enjoy more vivid entertainment with better quality images. Wonderful 100000000: 1 contrast ratio and quick 4 ms reaction time demonstrate the cutting-edge technology that allows you to get the best viewing and gaming experience.
In addition to various inputs (HDMI & VGA) for enhanced compatibility, the SB220Q bi LCD has a Kensington lock slot to safeguard your investment. This lightweight monitor has a sleek and beautiful design, so you don't need to worry about the change in your home or office ergonomics. I like this monitor due to its stylish design and portability. Therefore, if you want to get value for your money, you can purchase this monitor.
4. Acer Nitro KG241Y Sbiip
Image credit: Amazon
Review
The Acer Nitro KG241Y is one of the least expensive high refresh rate gaming monitors. It is a full HD gaming monitor with a resolution of 1920 x 1080 that can keep you with gameplay. This monitor has three response times over mode; normal, off, and extreme. Try to use normal mode because extreme mode may cause overshoot.
The Acer KG241Y offers a varying refresh rate for smooth gameplay up to 165FPS. However, there is some flickering in the brightness in games with fluctuating screens. As an alternative, you can employ the VRB (Visual Response Boost) technology, which reduces perceived motion blur at the expense of image brightness by using backlight strobing.
Moreover, the monitor's screen has a light matte anti-glare coating to prevent reflections and is compatible with VESA mounts using the 100x100mm pattern. The Acer KG241YS uses a flat-screen VA panel with a high static contrast ratio of 3,000:1, resulting in noticeably deeper blacks than IPS displays.
Additionally, because there isn't any IPS glow, watching content is generally more immersive, especially in a dark setting. Besides that, with a pixel density of 92.56 PPI (pixels per inch) and a 1920 x 1080 Full HD resolution, you get reasonably crisp details and a considerable amount of screen space.
Above all, its beautiful layout frees up space on your desk and enables you to align several monitors side by side to create a continuous big-screen display. Thus, in general, the Acer KG241YS is a good gaming monitor at less expense.
5. SAMSUNG T35F Series
Image credit: Amazon
Review
If you are looking for a borderless large-screen monitor, then Samsung T35 Series would be your prime choice. This three-sided, borderless display gives you an office space with a crisp, contemporary design. My favorite feature of this monitor is how well it aligns for a multi-setup vision that is almost gapless and free of distractions.
Coming to some amazing features, its IPS panel maintains color vibrancy and clarity over the entire screen allowing you to experience technicolor from any angle. Moreover, it has AMD Radeon FreeSync that keeps the refresh rate and graphics synchronized to minimize image tearing. With the help of this feature, you can watch movies and play games without any interruption.
Additionally, due to its 75 Hz refresh rate, your entertainment has no ghosting impact, whether you're playing a game, watching a video, or your favorite series. You can hook multiple devices directly into your monitor using both HDMI and D-sub connectors for maximum versatility. Its game Mode modifies any game to show you every detail on your screen.
Moreover, its advanced eye care technology reduces eye strain and fatigue while working for an extended period. While Eye Saver Mode reduces emitted blue light, this monitor's Flicker Free feature continually eliminates tiresome and annoying screen flicker. Thus, all in all, it is the best large-screen monitor at an extremely less price.
6. ASUS TUF (VG24VQE)
Image credit: Amazon
Review
Are you in search of a fast-paced gaming monitor? This ASUS TUF monitor would be the best budget-friendly choice for you. With a 1500R curvature, the 23.6-inch Full HD (1920 X 1080) panel of the TUF Gaming VG24VQE offers amazing graphics from all sides, giving you an immersive gaming experience.
This makes it easier to watch movies and play video games with a wider viewing angle and less distortion even while using the device for extended periods. Moreover, it has a 165 Hz refresh rate allowing you to play fast-paced games with excellent views. This monitor offers you low-motion blur so that you can play games fluently.
Additionally, by automatically illuminating dark places, ASUS Dynamic Shadow Boost software makes it simpler to see foes hiding in the map's darkened regions while playing games. Its ultra Low blue light technology decreases the amount of releasing dangerous blue light to protect your eyes.
Furthermore, you can improve your gaming experience with the inbuilt GamePlus hotkey, which is exclusive to ASUS, by maximizing it. To optimize images for content, ASUS GameVisual Technology features seven pre-set display settings. You can easily access this feature through a hotkey on-screen menu.
It also has numerous connectivity choices that support a wide range of multimedia devices, including DisplayPort (v1.2) and HDMI (v1.4) x2. Hence, this monitor is a top-notch device at less price.
ASUS TUF monitor has built in speakers and it is one of the Best Gaming Monitor With Speakers In 2023.
7. AOC C27G2Z
This is another monitor with an extensively fast response rate of less than $200. If you are seeking a monitor with uncompromised speed, the AOC Gaming C27G2Z is unmatched, combining a 240Hz refresh rate and an astonishingly quick 0.5ms (MPRT) response time into one svelte fighting machine.
Your games may run with incredible smoothness and fluidity thanks to 240Hz frame rates and 0.5ms (MPRT) reaction times, and your mouse and keyboard commands will respond instantly. Moreover, you can maximize the capability of your consoles and get an advantage over your rivals by unleashing up to 120Hz frame rate and extremely low latency.
Further, the smoothest, fastest, and most visually spectacular gaming experience is made possible by its AMD FreeSync, which synchronizes the display and AMD GPU in your monitor to remove input latency, input stutter, and screen tearing.
Viewing from any angle, its three-sided frameless construction and IPS panel create a slick-looking display with beautiful and consistent colors. Long gaming and computer sessions are more comfortable thanks to the height-adjustable integrated stand, which gives you a pleasant viewing position.
Additionally, you may instantly switch to a different mounting option because the monitor is VESA compliant. The AOC Low Input Lag mode forgoes the additional image processing, providing you an advantage over your rivals. So, this monitor is best for you if you want an immersive viewing experience.
Conclusion of Best Monitors Under $200
Although finding the best monitor can be very challenging, especially on a limited budget, several options are available in the market. But, you still need a guide to choose the suitable one. Hopefully, after reading the above guidelines, you have chosen the monitors for you.
If not, then we recommend you buy SAMSUNG T35F Series if you are looking for a large display, but if you want a monitor with a small size and excellent features, then we suggest you choose either Acer (HDMI & VGA Port), SB220Q bi or Sceptre (C248B-FWT168) Monitor.
However, the choice is yours. So, think wisely and pick the best one.